Innovative Digital Trends: RPA is fun!
19 September 2017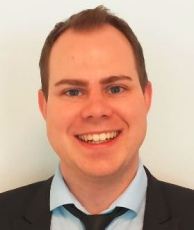 Capgemini Academy is organizing a MOOC on Innovative Digital Trends. "A what?" — we hear you thinking…. A MOOC is a Massive Open Online Course, a fun and trendy way to attend trainings; you can do it in your own surroundings and at your own pace. Chris Vinke, Robotic Process Automation (RPA) Lead NL, is one of the presenters in the MOOC. In this quick tête-à-tête with us, Chris tells more about one of the themes, "Automation/Robotics" and his role in the MOOC.

Riding the digital wave
Are you looking for a fun, interactive, flexible, self-paced, fast, and easy way to stay up-to-date in the digital innovative world? The MOOCs on Innovative Digital Trends offer you just that and much more.
"Robotization is spreading across all sectors and departments, from manufacturing, commerce to healthcare, education as well as energy. And Capgemini is playing its part, with plenty of assets to contribute. With the MOOCs, we can all enjoy, learn, and have a lot of fun while doing so. After all, robots do not destroy jobs, they transform them," Chris points out.
So, what exactly is automation? "RPA is a rule-based technology that acts as a "virtual person," operating existing applications and systems while also enabling rapid, but scalable task automation. It sees what actions employees in systems do, and then copies it. The basis of robotizing with RPA is copying human actions in systems, after which the tasks are taken over. Within RPA, most of the time goes in the preparation, optimization and standardization of automating the process. Optimization and standardization is an essential step, as an inefficient process leads to an inefficient robot," he explains.
RPA can change business models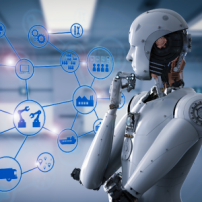 While talking about his role in the MOOC, Chris highlights that he will cover the theme "Automation/Robotics" to give participants more insight into this topic. "There will be a lot of content such as whitepapers, videos and quizzes. The main objective is to help people understand the basic principles of automation and also discuss how it will impact our daily life. For some, automation is the simple replacement of repetitive tasks, but for others, it can change entire business models. More importantly, I believe RPA is fun and some really nice things can be achieved with its help," he adds.

So, what are you waiting for? It's time to join the discussion on automation!